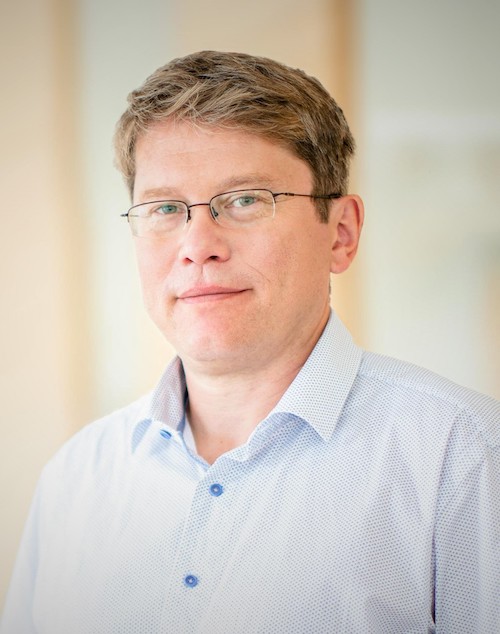 Meet Michael Doležal, project manager at the JCMM, South Moravian Centre for International Mobility, Czech Republic, and responsible for co-creation experiments of the ORION Open Science project.
Firstly, tell us a bit about JCMM
JCMM is a non-profit organisation which provides support and assistance to students and researchers based in the South Moravian Region. It was jointly established in 2005 by a number of founders: Masaryk University, Brno University of Technology, Mendel University, University of Veterinary and Pharmaceutical Sciences Brno and the South Moravian Region Authority to facilitate the flow of students and researchers into the region and help to set up the region as a scientific hub in the Central and Eastern Europe. JCMM has 20 full-time employees and around 100 external collaborators.
JCMM has been the coordinator of a number of national and international projects aimed at secondary, undergraduate, graduate and post-graduate students in the Czech republic, in EU member states as well as from third countries. The projects contributed to enhacement of students' expertise in relevant scientific fields, soft and presentation skills, language knowledge and links with both local and international research centres. Since 2005 the activities have expanded significantly and activities now  include age groups from 5 years old up to PhD students. In 2019 the scope of JCMM activities were extended and professional career guidance has been added to the portfolio. 
What comes to mind when you talk about Open Science?
Technically speaking, JCMM is not a research performing organisation but a research funding organisation combined with educational activities. Our core activity is neither research nor science – however, we are doing our best to encourage young pupils and students to be curious, to discover the secrets of science and to be brave enough to enter laboratories. I am convinced that one of our best-ever Open Science activity is the "T-excursions" - thematic excursions. These one-day events enable secondary students to spend one day as a professional researcher. During this day they can experience whether a career as a scientist is the right career choice or not. We also provide assistance and help to teachers and supervisors to further encourage youngsters in science. 
What is the motivation behind JCMM getting involved in the ORION Open Science project?
It was the possibility to knowledge exchange and to extend our activities a) provide funding to a specific group of students, b) allow them to "taste" the Open Science activities in their projects. We perceive these students as the future scientists applying for EU funding where Open Science will be an essential component of their application to Horizon Europe. 
What do you hope to achieve through the project?
We have tried an innovative way of evaluation of student projects submitted to JCMM  via  a "public peer review". This component was not present in our evaluation process in the past. We aim to implement the experiences gained from the ORION Open Science project in our future activities. 
What do you see is the greatest challenge for ORION?
Important documents have been adopted in previous years, e.g. The Berlin Declaration on Open Access to Knowledge in the Sciences and Humanities of October 2003, however the progress is somewhat slow in the Czech Republic. If the ORION Open Science project helps to push the Open Science process a bit in the Czech Republic, it is going to be a successful project in my eyes.
What do you personally find most interesting/exciting about the ORION project?
The most exciting for me is the possibility to network and collaborate with partners from all over Europe and share experiences. 
In one year, when the project is coming to an end, what is your dream scenario for ORION?
We have been involved in the co-creation experiments and it would be very nice if we could repeat this activity again nationally or to use it as an inspiration for a similar co-creation experiments.