If you think that building a sailing boat at a kindergarten in a small village of the South Moravian lowlands in Czech Republic is a nonsense, then you are wrong! It's a part of the ORION partner JCMM's EduSTEM (Education in Science, Technology, Engineering and Mathematics) programme, which aims to inspire the future generation of researchers and innovators.
JCMM is a non-profit organisation whose aim to support young researchers and students based in the South Moravian region. Recently, however, their activities have been extended to focus on, and  also include, younger children from kindergarten. The aim of this initiative is to encourage children's natural creativity, curiosity and dexterity. This "early approach" helps to educate children, who are particularly keen to study and learn at a young age, and who, hopefully, will go on to become dedicated researchers and scientists in the future.
Learning the process – from idea to production
The programme EduSTEM encompasses about 40 kindergartens in the South Morovian lowlands and is based on the concept of: idea> design > production> presentation. In this particular case, a boat building exercise at the Mouchnice kindergarten, was adapted and simplified for children aged  between 3 to 6 years. As a result, a small balsa wood model of a sailing boat was made with the help of the JCMM tutor, Mr Jiri Michele, and kindergarten teachers.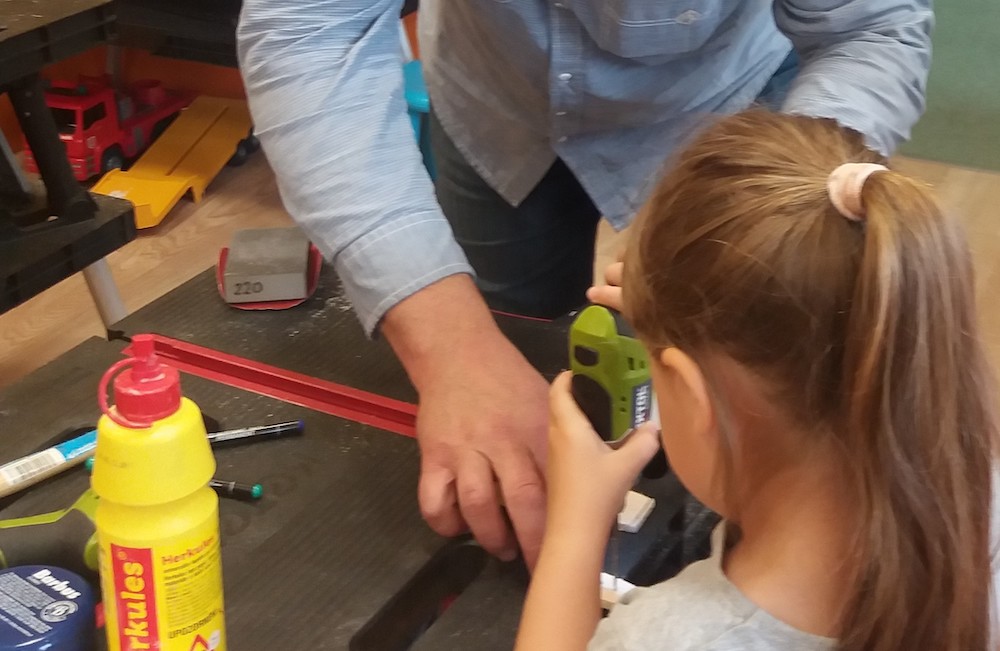 The model is based on a pre-printed drawing of a boat. The children first copy the paper template onto a sheet of balsa wood, using skills they already have, i.e. drawing and cutting paper with scissors. Then a small hand saw is used to cut the shape of a boat and a cabin. Both parts are glued together and a mast is fitted to a pre-drilled opening. Final steps include adding a rudder and a sail. The small makers can then individualise their boats using colouring pencils and adding colours and patterns to the sails.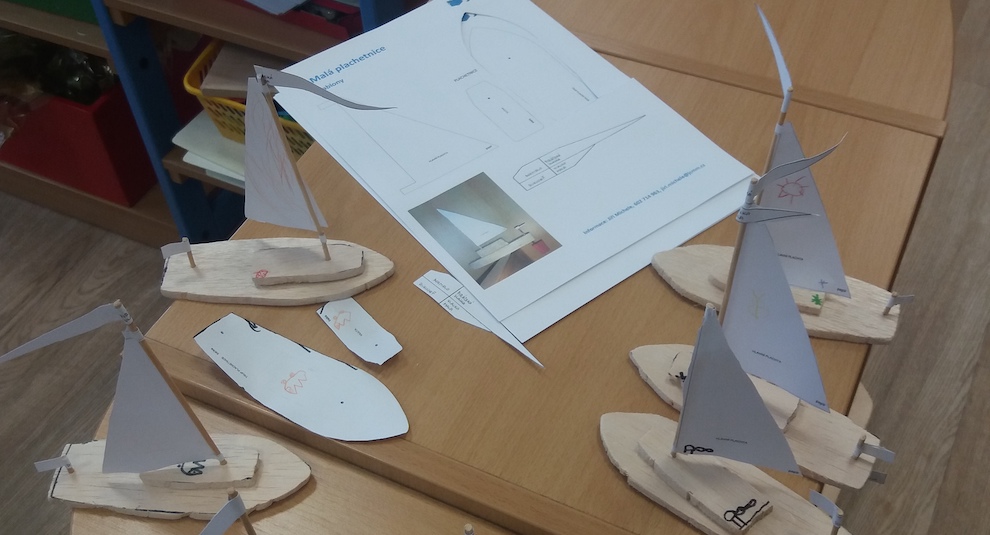 The model is designed to be a toy. Under the guidance of tutors and teachers, children gradually and following their own ideas make a functional model of a technical item. They learn to use simple tools and instruments. In addition to the boat, children can also create more advanced models of a car and a tractor. 
Public engagement boosting science literacy
The EduSTEM programme is just one of the many ways researchers can engage with the public to foster curiosity, to share knowledge and to boost science literacy. For more information about the programme, please get in touch with Michael Doležal, Project Manager at JCMM. 
Public engagement and co-creation are at heart of the ORION project learn and we are exploring different ways to make scientific research more participatory. Learn more about our other project activities.