Public dialogues, citizen science, game development, co-creation activities and action plans on open science. For 4.5 years, the ORION Open Science project consisting of 8 European partners has been testing different ways to involve the public and other stakeholders in the research process. The aim of the project was to investigate how research and funding organisations can "open up" the way they fund and do research. 
The ORION journey started in May 2017 in Barcelona, when we gathered project partners from across Europe to brainstorm on the project's evolution and cook tapas together. This cooking experience reflects the approach we have taken throughout the project as we have actively explored different ways of embedding Open Science and Responsible Research and Innovation, RRI, in institutions and organisations across Europe through co-creation, collaboration and experimentation.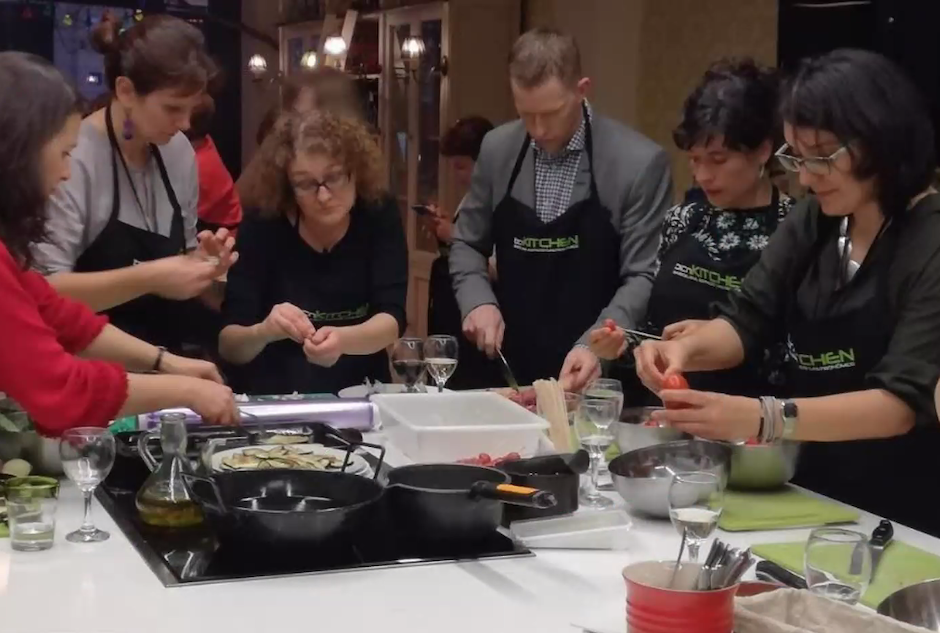 During the project, we tested a number of tools for incorporating the perspectives of end users and the public in the research process, e.g. by organising public dialogues on genome editing, launching citizen science projects, developing educational games and creating new arenas for dialogue and collaboration through art projects and co-creation activities. The ORION partners have also developed new ways of incorporating various aspects of open science and RRI in research funding through prizes such as RRI Health Awards, regional calls for young researchers and collaborative projects.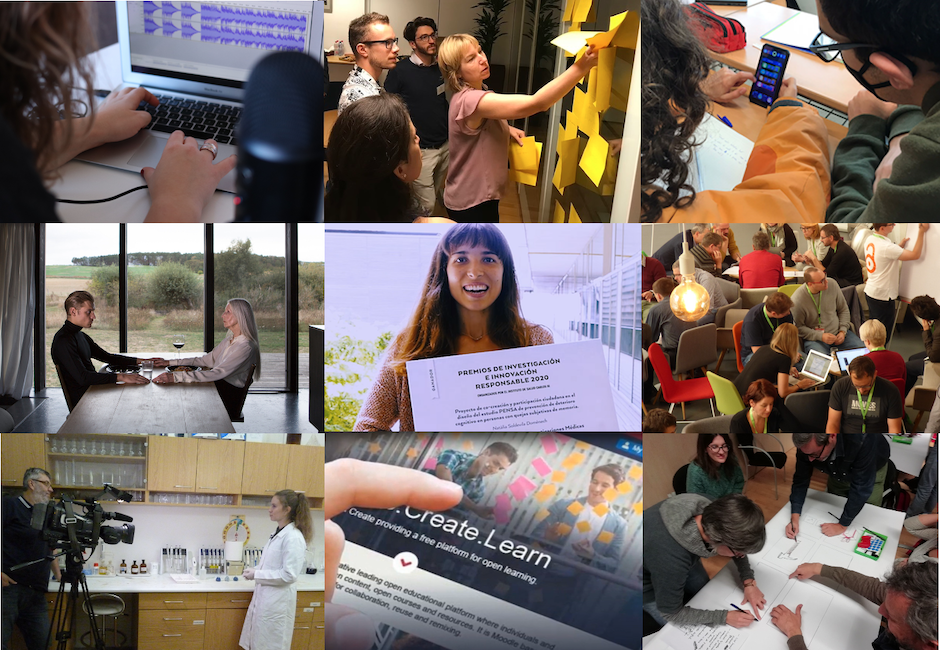 ORION leaves behind an impressive collection of resources that package the learnings gained throughout the project and make them openly and freely available for anyone to reuse. In the Inspiring stories booklet you'll find a compilation of stories, which capture the "EUREKA moment", highlighting successes and learnings from activities conducted during the ORION Open Science project. And the journey continues as our project partners implement action plans to further embed Open Science into their own institutions too.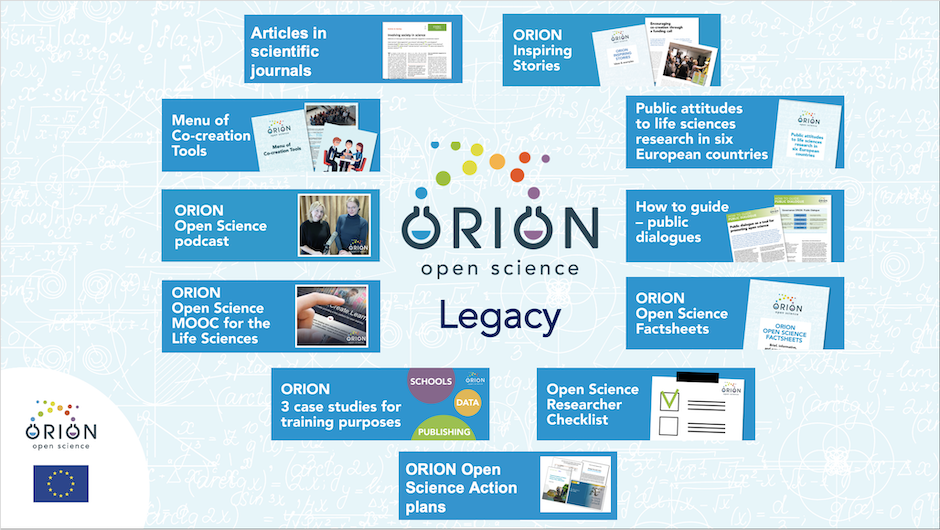 Our ORION adventure has come to an end, but the journey towards open science and making research accessible to all has only just begun. It's time to move from talk to implementation. Let's put Open Science into practice!
More information
Would you like to get in touch with any of the ORION partners, please have a look at the partner institutions' web page or get in touch with Olga Millán, Project Manager at Centre for Genomic Regulation, CRG or Maria Hagardt, International Relations Manager at VA (Public & Science).