Fifteen representatives from the research community, business sector, policy makers and civil society organisations, gathered in Brussels in April to co-design a new call for co-creation activities within the ORION project. The goal of the interactive workshop was to generate ideas on what the new funding call would look like, what types of projects to fund and who could participate. The new ORION call for collaborative co-creation projects will be launched in June.
The workshop brought together different stakeholders from the quadruple helix to brainstorm creative ideas and innovative approaches to stakeholder engagement and co-creation activities in research in life sciences and biomedicine. The ORION project has 100.000 € to support novel co-creation initiatives that bring together different stakeholder groups. Activities funded through the new call should contribute to open up the way we conduct, organise or fund fundamental life sciences research which are the objectives of the ORION project.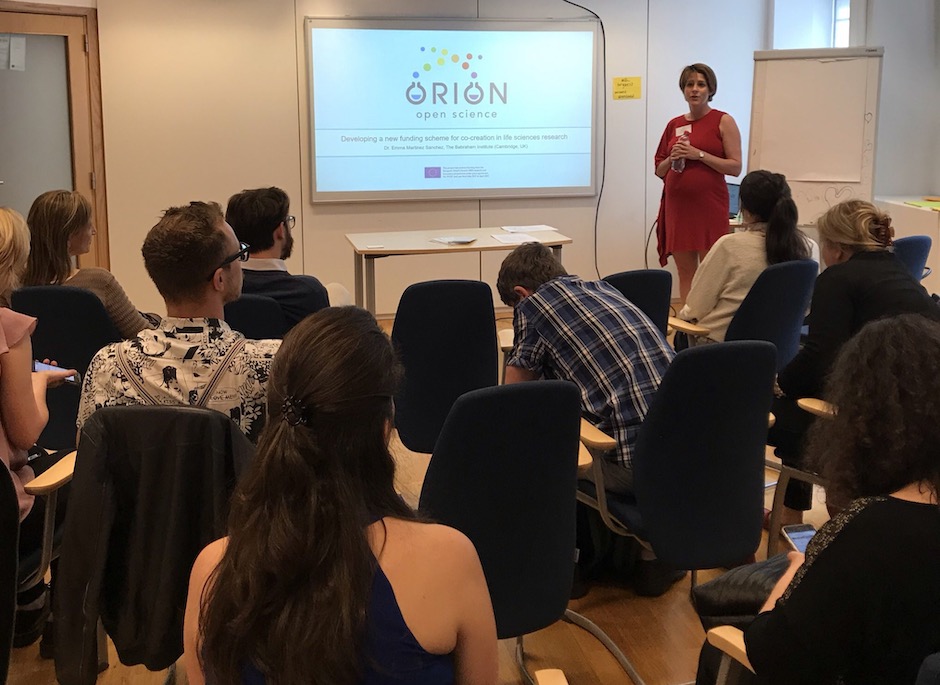 Through interactive sessions the participants elaborated on different ideas of stakeholder engagement, types of collaborations and consortium set-up, target groups and what kind of projects to fund. The call will be open to any projects involving at least one of the ORION partners or associated partners. Projects must be:
Research-related: Projects should contain a research aspect and engage junior researchers

Collaborative: A co-creative process including at least three different stakeholder groups. Projects are encouraged to include an international dimension

Innovative: Original and inventive ideas are encouraged. Classic two-stakeholder engagement projects will not be considered

Relevant: Projects should consider their relevance to society and how they will achieve long-term impacts

ORION-aligned: Projects should have a biomedical focus and fit with open science and RRI principles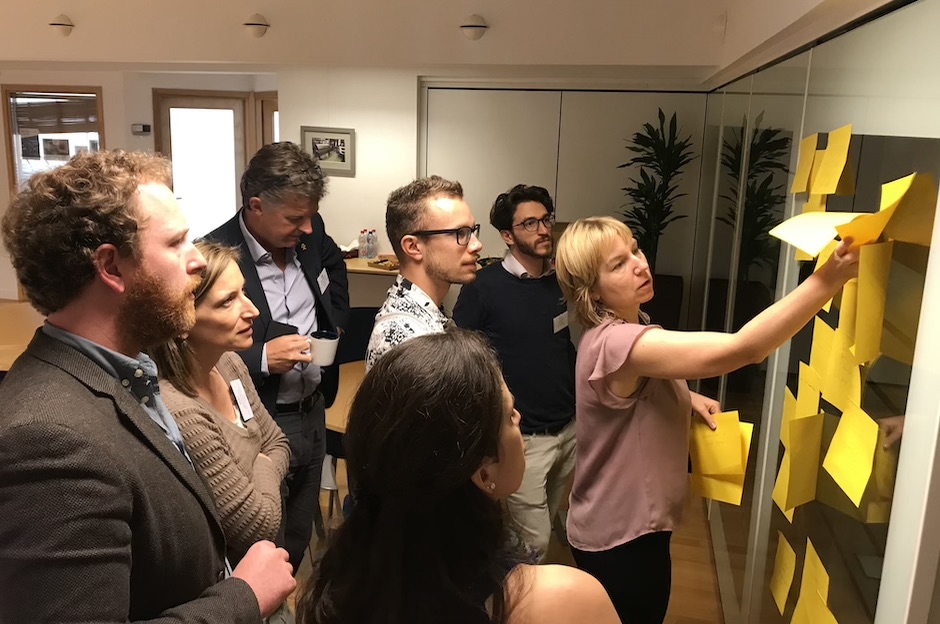 For general information about the coming call please see the leaflet. More information about the specific call specifications will be available in June when the call opens. The call will be administered by the Babraham Institute on behalf of the ORION project. For more information, please get in touch with Stephanie Norwoord at Babraham Institute.