Stakeholder engagement in research can inform and empower citizens, help render research more socially acceptable, and enable policies grounded on evidence-based knowledge. In the paper "Involving society in science" published in EMBO press (Volume 22, Issue 11, 4 November 2021) we discuss different levels of stakeholder engagement by way of example, presenting various activities organized by European research institutions. Based on these experiences, we propose ten reflection points that we believe should be considered by the institutions, the scientists, and the funding agencies to achieve meaningful and impactful stakeholder engagement.
The concepts of Open Science and Responsible Research and Innovation call for a more transparent and collaborative science, and more participation of citizens. The way to achieve this is through cooperation with different actors or "stakeholders": individuals or organisations who can contribute to, or benefit from research, regardless of whether they are researchers themselves or not. Examples include funding agencies, citizens associations, patients, and policy makers. Such cooperation is even more relevant in the current, challenging times, even apart from a global pandemic, when pseudo-science, fake news, nihilist attitudes, and ideologies too often threaten social and technological progress enabled by science.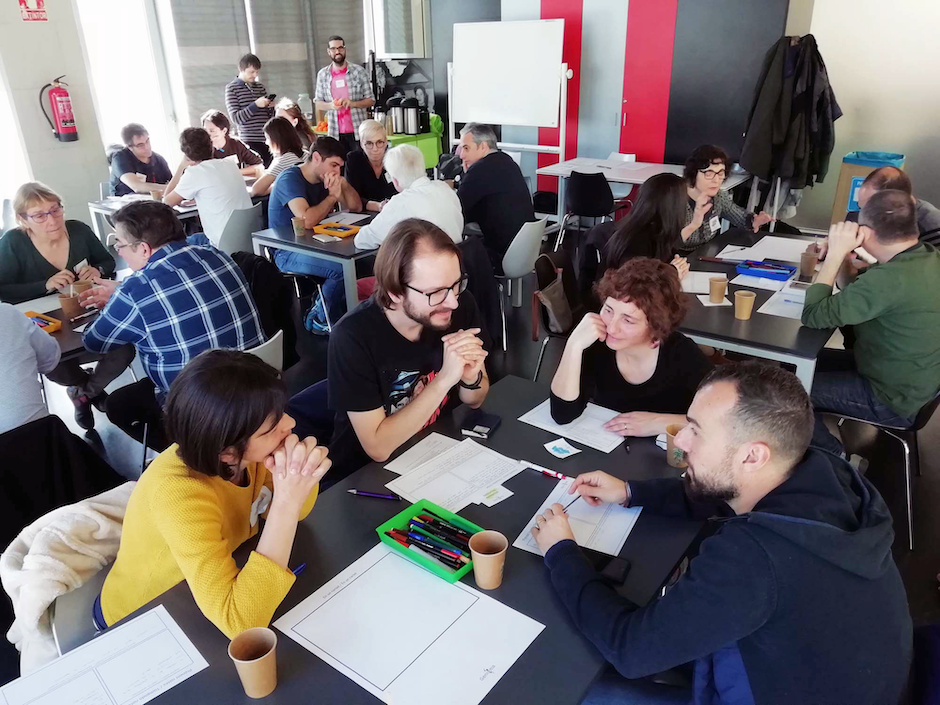 Find out more about the different levels of stakeholder engagement, from informing to empowering and be inspired by the various activities organised by European research institutions. Have a look at the 10 reflection points for researchers and institutions who are interested in engaging the public and other stakeholders in their research.
Read the whole paper "Involving society in science" on the EMBO press website or download the pdf version.
The paper is a collaboration between ORION Open Science partners and the EU-LIFE Alliance of Research Institutes including the following organisations: VA Public & Science, Stockholm, Sweden, CeMM Research Center for Molecular Medicine of the Austrian Academy of Sciences, Vienna, Austria, VIB-Ghent University, Ghent, Germany, Max Delbruck Center for Molecular Medicine in the Helmholtz Association (MDC), Berlin, Germany, Centre for Genomic Regulation (CRG), Barcelona Institute of Science and Technology, Barcelona, Spain, Universitat Autonoma de Barcelona, Barcelona, Spain, Instituto Gulbenkian de Ciencia (IGC), Oeiras, Portugal, Babraham Institute, Cambridge, UK, Institut Curie, PSL Research University, Paris, France, Institut Curie, PSL Research University, Nuclear Dynamics Unit, Paris, France, University Pompeu Fabra (UPF), Barcelona, Spain.