"The ORION Open Science project has helped CEITEC both internally to introduce new processes within our institute, and externally to lead the way to Open Science in Central and Eastern Europe" said Jiri Nantl, Director of CEITEC Masaryk University in his welcome speech at the ORION Open Science 2ndAnnual meeting which took place in Brno, Czech Republic on 6-7 May 2019. All ORION partners and associate partners gathered to share and exchange knowledge and experience from project activities such as: stakeholder dialogues on Open Science, Citizen Science projects, public engagement and trainings conducted during the first two years of the project.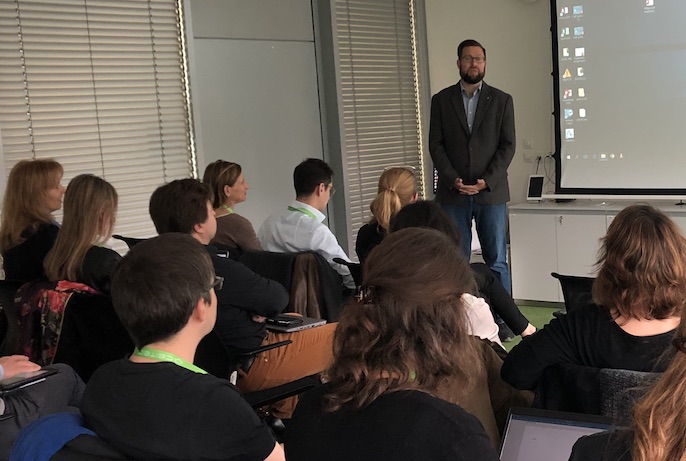 The idea of the ORION Open Science project is to explore different ways in which research and funding organisations in life sciences and biomedicine can open up the way they fund, organise and do research and implement cultural change. After two years of planning and piloting, the ORION partners showcased very diverse and innovative real life activities in open science and science engagement.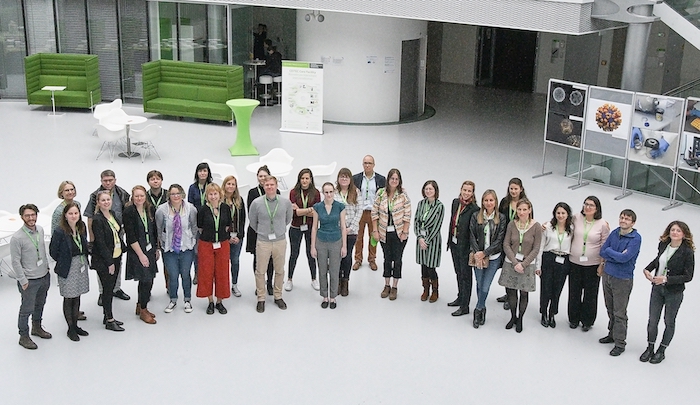 Informing national policy on Open Science
Engaging with multiple stakeholders in co-creation experiments and stakeholder workshops are at heart of the ORION project. Kateřina Ornerová, CEITEC, presented the four national stakeholder workshops on Open Science which were held in Madrid, Berlin, Prague and Cambridge. These workshops triggered very dynamic conversations among different actors to push forward Open Science as national and institutional priority. Marta Solis, CRG, presented the progress on the Public Dialogue on research strategy conducted in Spain.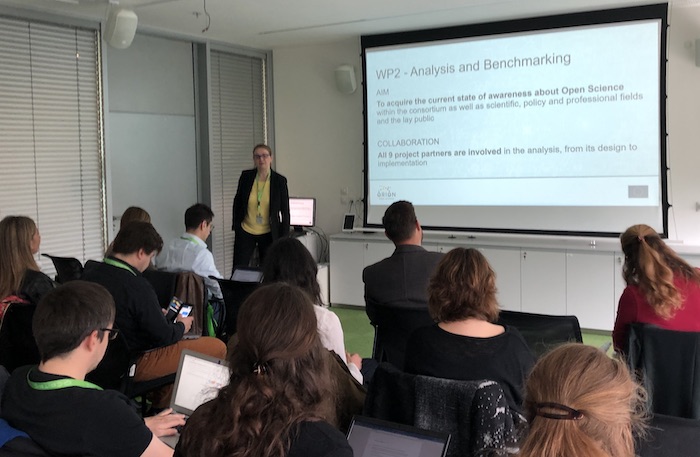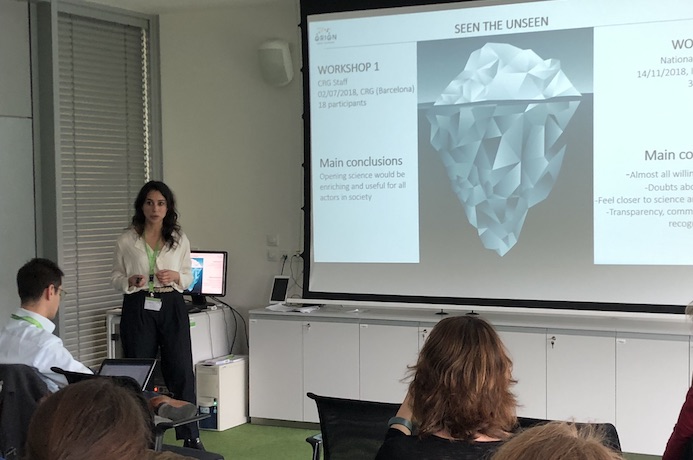 When arts meet science 
Another way of engaging the public in science is entangling with arts. As an artist in residence in the labs at the Max Delbrück Center for Molecular Medicine (MDC), the artist Emilia Tikka explored how genome editing tools, such as CRISPR-Cas9, could affect society in the future. Her work focused on the question: What if the CRISPR-Cas9 would make us immortal? Her artwork called "ÆON – Trajectories of Longevity and CRISPR" was exhibited at the science art gallery STATE Studio in Berlin and will inspire future ORION public dialogues on such disrupting technology. See her artwork by watching the video "Would you want to live forever?".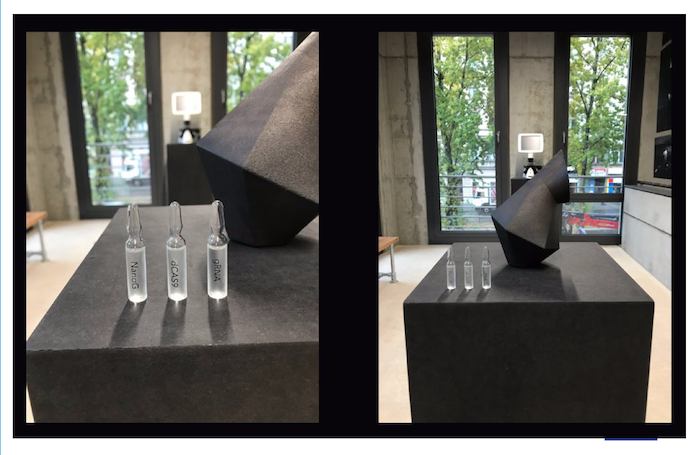 Opening the laboratory door for citizens
Citizen Science offers great opportunities for the public to participate in the research process. ORION is supporting two pilot Citizen Science projects where citizens actively collaborate with researchers. Luiza Bengtsson, MDC presented the progress of the SMOVE project in which young people will be monitoring their daily activity to understand the relationship between moving and health and inform future health research and policies. In the other Citizen Science project, Genigma,CNAG-CRGis developing an app to collectively discover the genomic alterations in cancer cells. The project leader, Marco Di Stefano, explained the progress, and how co-creation events and direct interactions with citizens and other experts, such as gamers, is helping them to develop the app. "It's not about simplifying science concepts for lay audience; it's about using the right vocabulary and overcoming language barriers" Marco Di Stefano said.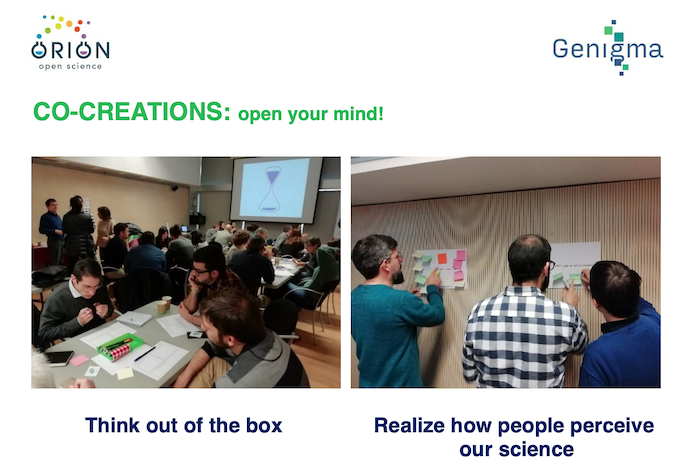 Boosting cultural change by training
What is open science and RRI about and how to apply these concepts and practices to your research? Luiza Bengtsson, Emma Harris and Zoe Ingram of the ORION Training team at MDC have given trainings and workshops on the concept of Open Science and RRI to researchers and funders all over Europe during the last year. The objective is to show and reflect how these approaches can be implemented in every-day research and funding. Trainings in Open Science will continue throughout the ORION project. A new feature in the training tool box is the online courses in Open Science which will start during autumn.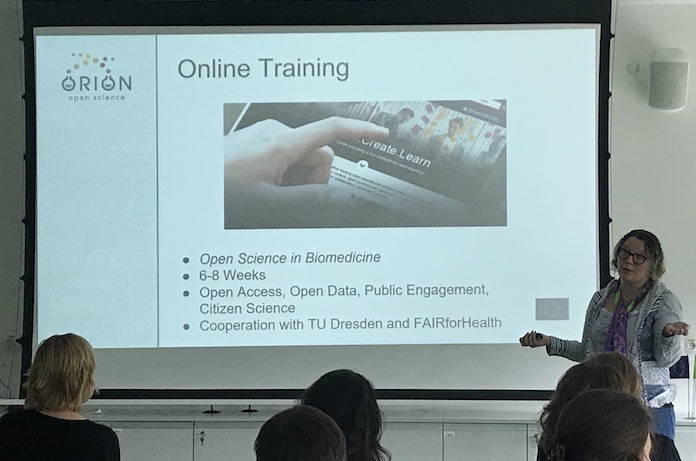 Broadcasting ORION
Emma Harris and Luiza Bengtsson presented the ORION podcasts on Open Science, a new way of reaching stakeholders. From data sharing to citizen science, the podcasts are exploring the good, the bad and the ugly of the current scientific system and what Open Science practices can do to improve the way science is done. The first episode was launched in January and the very popular podcasts have since reached more than 1200 downloads!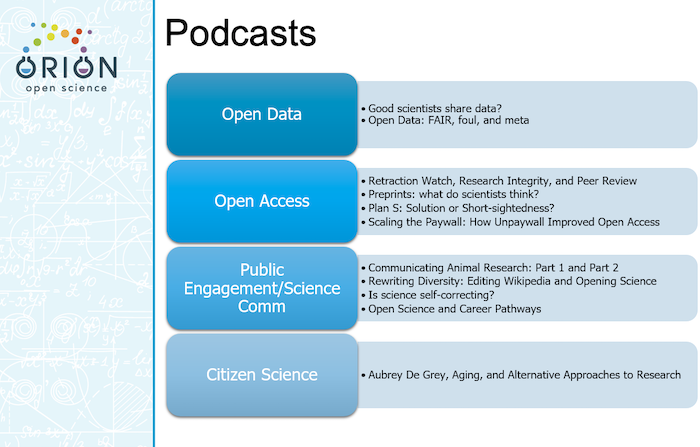 Twinning and sharing experiences
The annual meeting also gave the opportunity to network, share experience and to find future collaborations with two other Horizon 2020 projects. Helene Brinken of FIT4RRI and Stephanie Daimer of the NewHoRRIzons project presented the progress of these two projects and how to use and share common findings.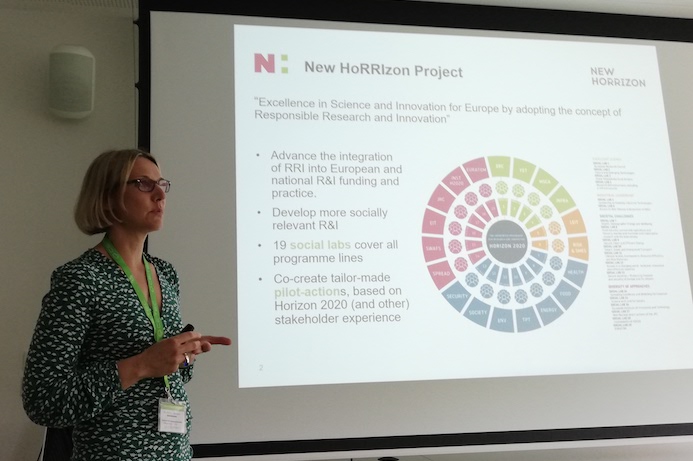 Another opportunity to network was given at the Science Party Brno 2019, a particular example of activity aimed to bring scientists and the public together in relaxing and fun setting, to explore scientifically-rooted topics that matter to citizens. The event is a thematic mix of local related stakeholders from science, public sector and non-profit sector and was hosted and arranged by CEITEC and Science Party Brno community in collaboration with Brno Observatory and Planetarium and Nadace Partnerství. The party was located in the Open Gardens in central Brno. Apart from strolling around and exploring the different science installations in the garden, the Science Party offered a variety of live science shows, lectures, experiments and presentations of science projects as well as live music and local food.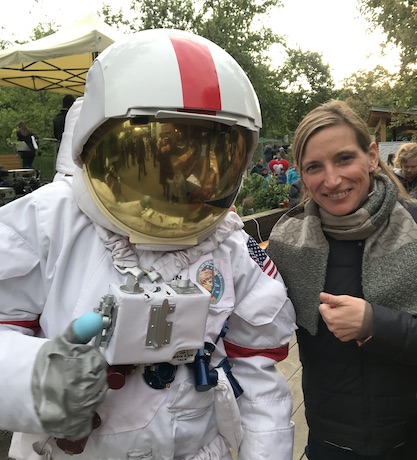 What's on 2019?
Looking ahead the coming ORION year, the project will continue to launch activities to foster cultural change and to engage with the public in science. For instance, a funding call for new co-creation activities will be opened in June and public dialogues on genome editing will be run in the Czech Republic, Germany, Sweden and the UK later this year. There will also be several possibilities to take part in trainings on Open Science and RRI and online trainings will be launched during the autumn. At the end of 2019 a call for sharing RRI experiences and best practices among research institutions will be opened.
More information on forthcoming activities will be published in our calendar and in the forthcoming ORION newsletter.